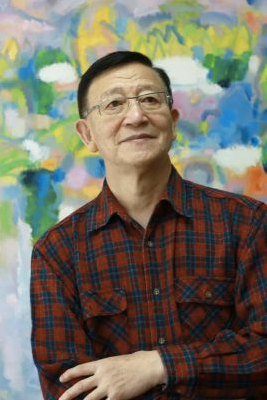 Born in Zhenhai, Zhejiang province in 1937

He graduated from the Stage Art Department of Shanghai Theatre Academy in 1960
He used to be a professor of art Research Institute of Shanghai Theatre Academy, member of Oil Painting Art Committee of Chinese Art Association, standing director of Chinese Oil Painting Association, and special painter of China Academy of Fine Arts.A variety of personal oil paintings are published.
His works have been collected by asia-pacific museums, Prime Ministers of Japan, Shanghai Art Museum and domestic and foreign collectors and institutions.
He has won awards in the second China Oil Painting Exhibition and the eighth and tenth National Art Exhibition. He has held personal exhibitions in China, Hong Kong, Japan, Paris, Singapore and Malaysia.