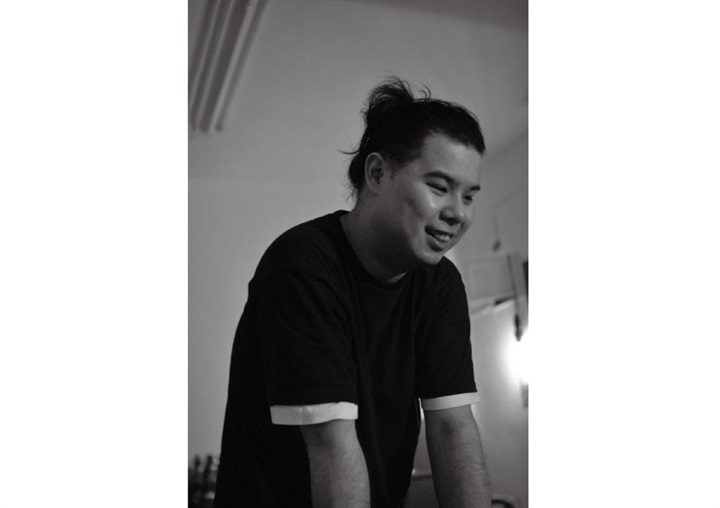 1983 Born in Taipei
2009 M.F.A, Taipei National University of the Arts,
Graduate Institute of Art in Ink Painting
2006 National Taiwan University of Art, Department of Painting and Calligraphy Arts
Now Lives and Works in Taipei
Tao Kang is a backpacker in Chinese ink expressions. He captures travel experiences with his camera, and applies a silent film palette along with deconstructed images to present multi-perspective and multi-level considerations of space. He possesses extraordinary patience on the same level as a religious practitioner, and uses a brush to create countless dots of various sizes and shades, outlining layers of trees and mountainous contours. Mineral paint is then applied to combine natural landscapes with a spatial layout that displays a contemporary avant-gardism and splendor, while simultaneously merging the traditional quiet poeticism of the spatial element of ink wash. For him, every picture has a unique color and different story based on the storyteller. It is a space in memory and an introspective monologue, all of which are precious and worthy of iterative reflections.